Friday

May 27, 2016
"Puget Sound Honor Flight"
Bill Knudsen
Board Member Puget Sound Honor Flight
Scribe: Neil Bretvick
Club Business
Kaj Pedersen ran the meeting.  Neil Bretvick gave the invocation and pledge of allegiance and Wendi Fischer welcomed visiting Rotarians and guests.
Here are the words to the song lyrics (Let Them In) Neil read for the inspirational thought, in honor of soldiers who served:
Let Them In, Peter
They are very tired
Give them couches where the angels sleep
And light those fires
Let them wake whole again
To brand new dawns
Fired with the sun
Not wartime's bloody guns
May their peace be deep
Remember where the broken bodies lie
God knows how young they were
To have to die
Give them things they like
Let them make some noise
Give roadhouse bands not golden harps
To these our boys
And let them love, Peter
For they've had no time
They should have trees and bird songs
And hills to climb
The taste of summer in a ripened pear
And girls sweet as meadow winds
With flowing hair
Tell them how they are missed
And say not to fear
Its gonna be all right
With us down here
Adapted from a poem by John Gorka.  A link to the song can be found here
Youth Services
Susan Beals discussed Youth services recognition.  An award was given at the District Conference meeting.  70 youth participants were at Coeur d'Alene.  BBRC was granted an award for activities with youth and Rotaract.  Joellen Monson, Tanya Franzen, Laura Cosacci, Madeleine Gauthier, and Colleen Turner, were all recognized for their efforts in Rotary with youth.  Mitch Freedman, Paul Osborn and Larry May were also singled out for their efforts.
Autistic Author – Book Signing
Guests Trevor and his father Lonnie were introduced.  Trevor wrote a book and is doing a signing at University Book Store. His book is about his experiences with autism.  Trevor graduated from Arizona State.
Golf Tournament
John Schwager gave an update on the BBRC Golf Tournament.  It's at Bear Creek this year.  There will be a dinner following.  Golf starts at 1:00PM.  Family is welcome at the dinner.  Sponsorships are available.  There will be a silent auction after the tournament.  John ran through the various sponsorship levels and thanked those who have donated.  Francine Weaver is in charge of the auction.  Please contact her about items that can be donated and if you know anyone who has items we can procure.
Update on District Malaria Advocacy
Paul Osborn talked about the Club Match for donations to the Malaria project, The Pledge to End Malaria.  BBRC has participated 100%.  The campaigned was launched at District Conference and raised $3,158 from 113 people.  18 clubs also were signed up to participate.  Of the two clubs that the BBRC challenged, Bellevue Sunrise donated $1,600 and participated 100%.  Bellevue Noon Club is starting their campaign.
Sergeant at Arms
Jenny Andrews served as Sergeant at Arms.  She passed out a little quiz for each table about Memorial Day.  She spoke briefly about the Honor Flight and showed a photo of two veterans.  One was her dad and another her uncle Bob, who passed weeks after taking the flight.  She raised a little money from the club from those who failed to correctly answer the quiz.
Speaker Program
Chris Monger introduced the speaker, Bill Knudsen.
A fact he shared – Bill hired Dave Niehaus when he worked with the Mariners!
WWII discussed – over 2000 days and over 60 million of war dead in all.  He discussed the B-24 built by Ford.  The Fascinating Lady was one of those planes, with a crew of 10 on board, and 24 missions flown.  Over Abbeville, France, the plane was hit and lost a wing.  8 escaped and were imprisoned.  (The camp they went to was featured in a movie "The Great Escape".)  Two were left in the plane.  One got out, and tried to save his friend.  Neither survived.  They died April 20, 1944.  Bill Cuthbert, who was on that mission, was the speaker's dad.  He is buried in Normandy.
Puget Sound Honor Flight is honoring our veterans.  Their numbers are dropping quickly over time.  Bill relayed a story about his uncle Cliff.  Cliff was a fighter pilot who flew over 40-50 missions.  Cliff flew cover on the bombing mission in Hiroshima.
What is Puget Sound Honor Flight?  Their goal is to honor the vets who gave so valiantly for our country. Earl Morse was the inspiration.   Earl took a number of vets to see the WWII Memorial in Washington DC.  This was the genesis of Honor Flight.  There are many hubs across the US.  Ours started in 2013.  They fly Alaska Airlines jets to see the various memorials in DC.  They have done 15 trips to DC over their 2-1/2 year existence.  One site visited is the Tomb of the Unknown Soldier.  Just over 600 people have been able to serve at the tomb.  These soldiers are committed to their duty, and vow to no drinking or smoking during their lives.
"One Last Mission" are the names of the trips they take.  There are medical personnel on the plane.  Alaska Airlines employees are honored to take these flights to honor our veterans.  About 75 vets are onboard per flight, and up to 75 guardians (family members, etc.)  They do about 4 trips per year.  Bill talked about  "The Last Mail Call"  Kathy goes to schools, etc. and gets kids, family members, etc. to write thank you letters for the vets on their return trip.   There is a welcoming committee when the plane lands on an Honor Flight.
The cost is about $1,000 per person.  Two flights this fall are sold out.  There is a waiting list to get on future flights.  Anyone can volunteer to be a guardian.
There is a strategic plan in place to follow future combats; The Korean War, Vietnam War, etc.  Each soldier is given a handmade quilt with war insignia included, personalized for each soldier.
Bill was thanked with a donation of 1,000 pounds of produce to Rotary First Harvest, courtesy of Nic Wildeman and Lionfish.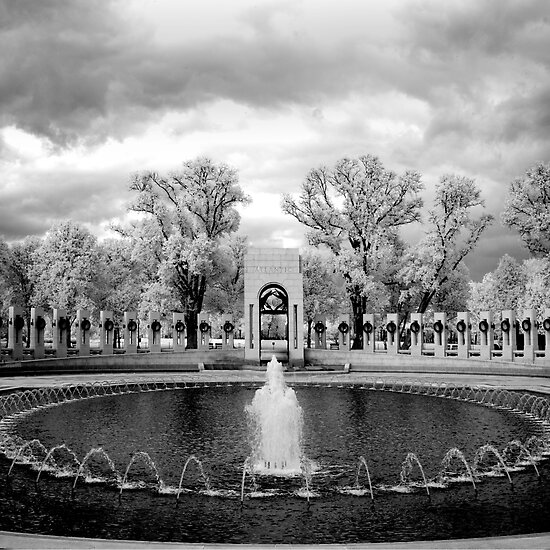 President's Thought for the Week
"While only one day of the year is dedicated solely to honoring our veterans, Americans must never forget the sacrifices that many of our fellow countrymen have made to defend our country and protect our freedoms" – Randy Neugebauer
About the Speaker
Bill was born in Missoula, Montana, and became a lifelong resident of the Pacific Northwest at the age of three. He grew up in the north end of Seattle, attended Shoreline High School and the U of W and raised his family in Bellevue and Kirkland. His service to PSHF is a tribute to his birth father, Bill Cuthbert, whose B-24, The Fascinating Lady, was shot down by German guns over Abbeville, France, April 20th, 1944. Bill, who was only six months old at the time, never met his father.
After a short career as a young stockbroker, he spent the next 20+ years in the broadcast industry, primarily in senior management at KOL, KVI & KIRO/KSEA. He also spent eight years as the VP Marketing & Sales of the Seattle Mariners Baseball Club.
After his Mariner career, he built the largest sports industry, direct response marketing agency in the nation, KNUDSEN Direct, Inc. This company served the sales and marketing needs of over 88 professional teams in the NBA, NFL, MLB, NHL, as well as 28 colleges and universities for over a decade.
Bill has been active with many local charities and non-profits, and has served on the Boards of the NW Kidney Foundation, The Resource Center for the Handicapped, The King Country Boys and Girls Clubs, and was a founding member of the Fred Hutchinson Hutch Award Board, given to Major League Baseball's most community and charitable minded player. He is now a proud and active board member of the Puget Sound Honor Flight organization.
Bill has four children (two boys and two girls) as well as twin boy grandchildren, and currently resides in Kirkland, Washington. Hobbies include a passion for his family, the great game of golf, the Seattle Mariners, and travel to anywhere the sun shines. He is an active member of the Bellevue Club, where he swims every day.